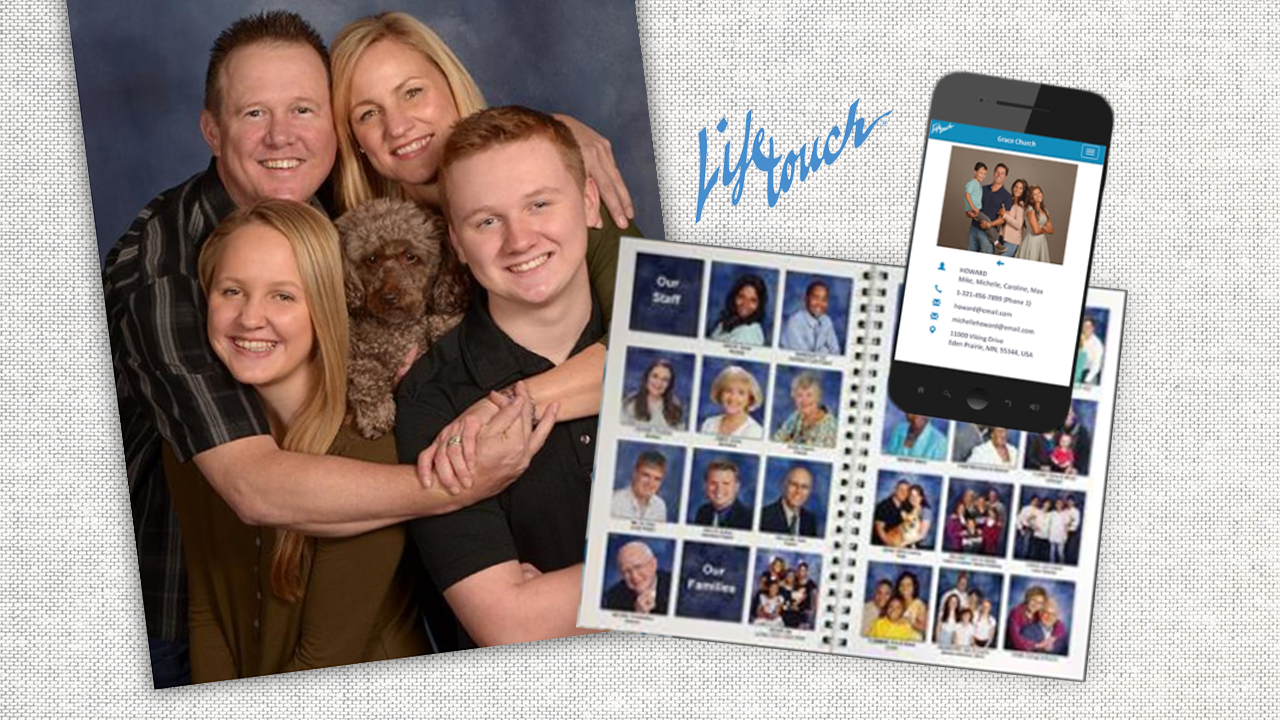 Church Directory Photo Sessions
Let's get everyone in the picture!
Frazer is partnering with LifeTouch to produce a new print and online pictorial directory of our church family. Sign ups are open now for photo sessions Nov. 7-10 or 14-19. Sessions are approximately 10 minutes. Dress as formally or casually as you like and feel free to bring special mementos to personalize your photo, bring your extended family, you can even bring the family pet!
Sessions are no cost and every family receives a free directory and an 8x10 print. LifeTouch will offer packages for sale in time for Christmas delivery, but we guarantee zero pressure will be put on your family to purchase.
Our goal is to get every member in the directory, because when you participate, you help our pastors care for you, you enable our church family to get to know one another better, and you make it easier for new people to engage in the church. Help us get the "whole picture" of Frazer—sign up today and participate!