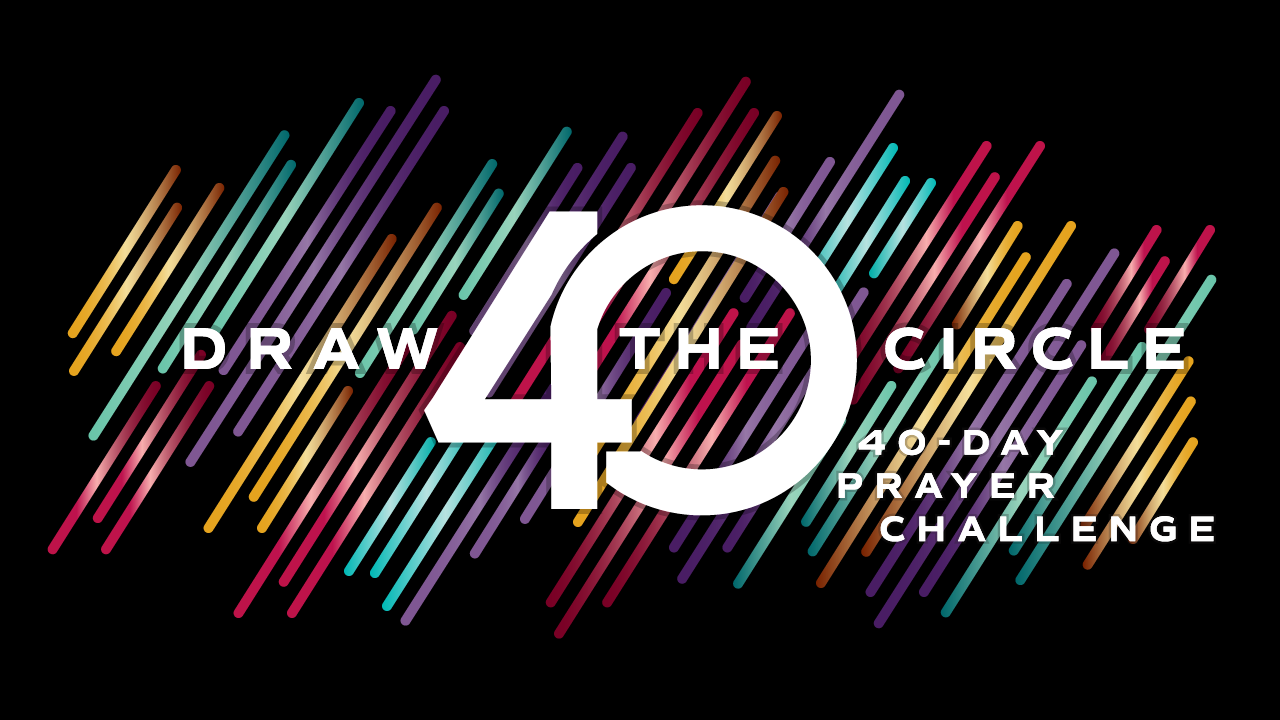 Draw the Circle 40-Day Prayer Challenge
We are expecting God to move greatly—if everyone will participate.
During the 40 Days of Lent (starting Ash Wednesday, March 6 through April 14, leading up to Easter), we're challenging every member of Frazer to press into God through prayer like never before using the daily devotional Draw the Circle. Miracles happen when God's people draw a circle around themselves and say by faith, "God, I'm not moving from this place until you bring revival, and let it begin in this circle."
We've placed a bulk order to be able to provide you with a print copy of the book for just $6 in the Atrium on Sundays, or stop by the Prayer Ministry office during the week or order the Kindle version at the link below.
Draw the Circle Kindle Version →

A powerful tool for deepening your prayer walk.
Written by Pastor Mark Batterson, Draw the Circle provides a short devotion for each of the 40 days that provides insight from scripture as well as inspiring testimonies from Mark's congregation, National Community Church in Washington, DC. Mark's church and others who have participated in this 40-day prayer challenge have seen bodies healed, marriages restored, finances provided, ministries launched, impossible dreams realized, and lives transformed through power of persistent, passionate, faith-filled prayer. Watch the intro video.
Pray on your own or partner with a group.
Draw the Circle is not a Bible Study, it is a prayer challenge--we're not just learning about prayer, we're actually doing it. With that said, we encourage you to share your prayer journey with your existing Small Group or Bible Study class, or be on the lookout for new Small Groups that will be forming to pray together and dig deeper into the biblical principles of prayers that move Heaven.
A journey for all ages.
Prayer is not only for adults. We encourage families to go through Draw the Circle together. Our Frazer Kid's Ministry will also be discussing the topics from the book on an age-appropriate level in our Wednesday night programs, helping support further family conversations about how God responds to our earnest cries.
Reach out to others on Sunday mornings and all through the week.
The 40-Day Draw the Circle Prayer Challenge will coincide with a six-week Lenten Sermon Series from our Pastors simply entitled "Forty," focusing on the prayers of Jesus leading up to the cross. This is a great opportunity to invite a friend to attend worship with you. Better yet, buy an extra copy of the book and invite someone to pray the 40 days with you.