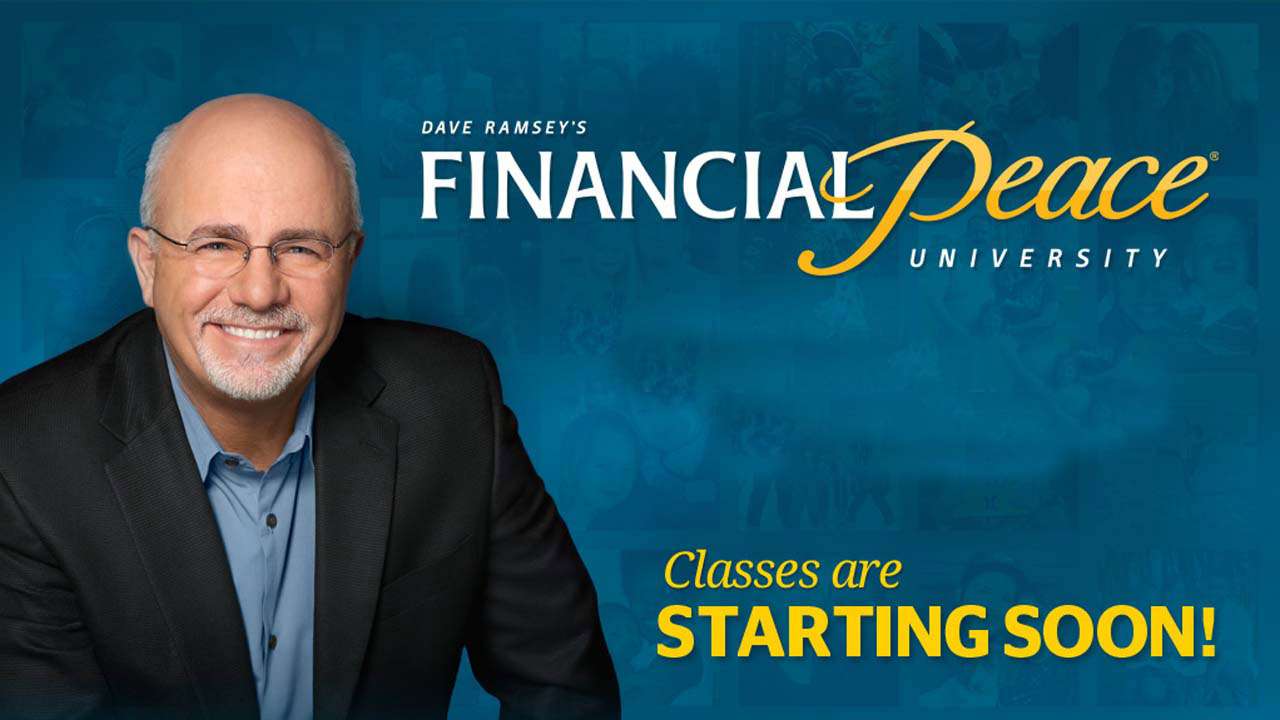 Financial Peace University
The 9-week class features national radio personality and financial expert Dave Ramsey. Class members meet weekly to watch a video lesson with Dave and participate in discussion. Dave's style is simple and easy to understand. He will change the way you think about money. You'll actually have fun as you learn!
The course provides everything needed to become debt-free and then ensure you can live that way according to biblical principles for the rest of your life. And if already debt-free, many other issues affecting your financial life are covered on a how-to-do-it basis (how to plan for retirement, how to save and invest, how to avoid problems buying or selling a home, how to save for college,
how to obtain the proper insurance, etc.).
For more information contact lorijohnstonfpu@gmail.com.
Details
For all adults, and teens attending with a parent
Wednesday Nights 6-7:45 p.m.
Next session begins on Sept. 20, 2017
Childcare available through age 12
$102 per individual/family covers course fee and materials
Registration opens Aug. 14 and runs through Sept. 17, 2017