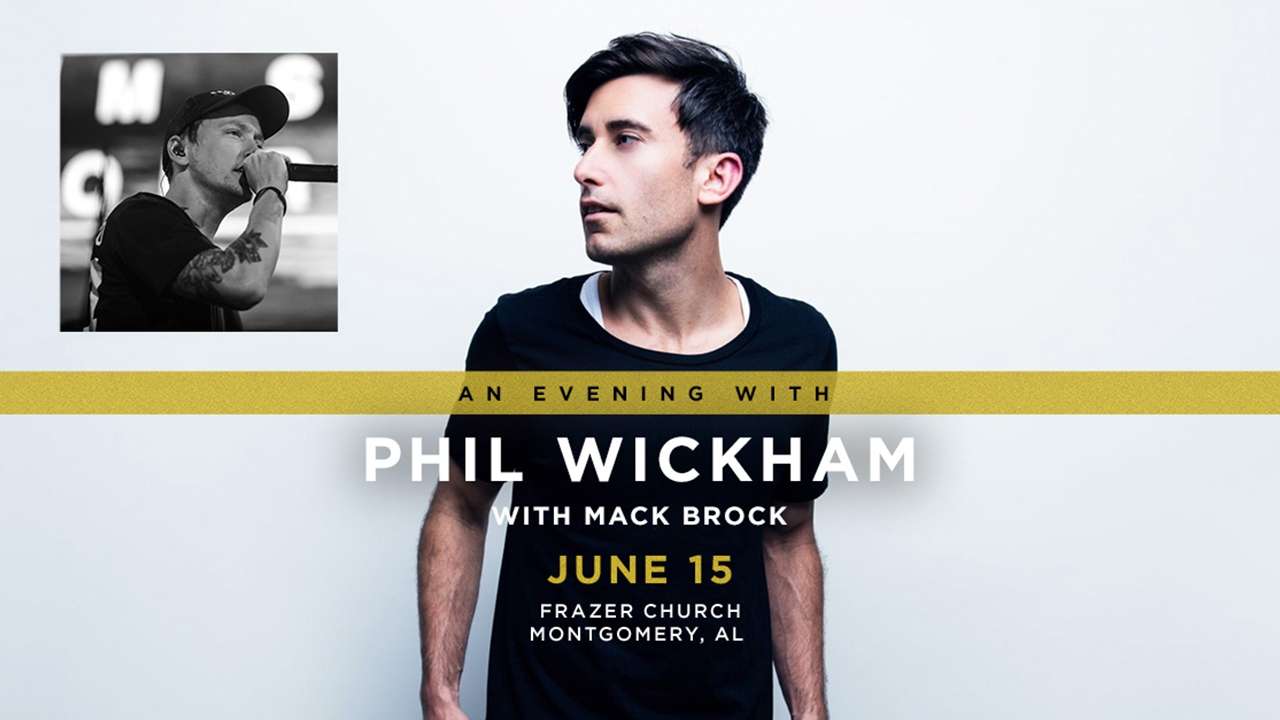 Phil Wickham Night of Worship
A night of worship with singer and songwriter Phil Wickham. Doors open 6pm, concert begins 7pm.
Phil Wickham is at his core a humble and sincere artist who writes songs and worships God using the medium of music. It is with that brush that he paints images of a loving and creative God across the canvases of listeners' hearts and minds. The evidence of this gift has been apparent on all four of his critically acclaimed efforts: Cannons, Heaven & Earth, Response, The Ascension and Children of God, with top hits including "This Is Amazing Grace", "At Your Name" and "Your Love Awakens Me". Wickham's latest release debuted at the No. 2 spot on the Soundscan Christian Albums Chart and in the Top 40 on the Billboard 200.
Opening for Phil will be Mack Brock from Elevation Worship, songwriter of such worship songs as "O Come to the Altar," "Resurrecting," "Do It Again."