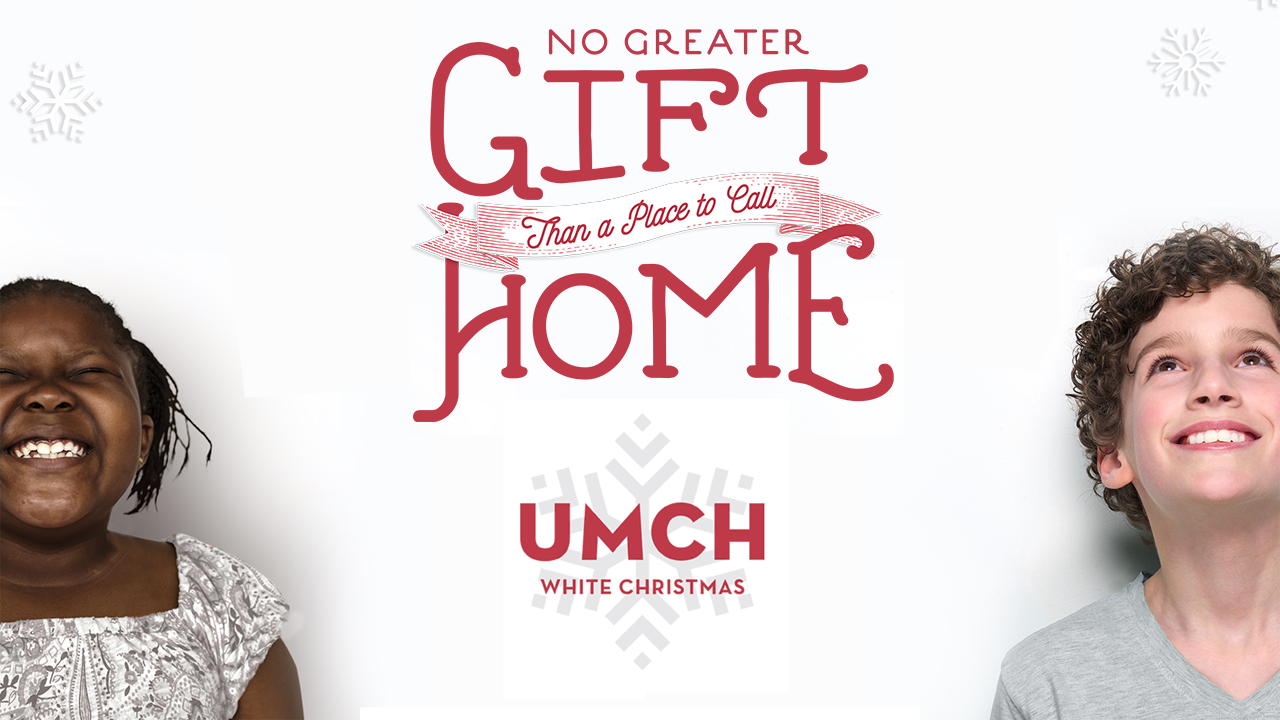 White Christmas Offering for UMCH
The holidays aren't about toys or presents—they're about hope, love and family. Unfortunately, there are children in our communities who have been abandoned and neglected, and don't have the security and support they so desperately need. But with your help, we can embrace these children with loving arms, and give them one of the greatest gifts of all...a place to call home.
Frazer will collect the annual "White Christmas Offering" in support of the United Methodist Children's Home in Alabama. Your gift will help us provide shelter, love and better opportunities for children in need. Offering envelopes will be available and the offering will be taken during Holy Communion in all worship services on Sunday, Dec. 6 at Frazer, or follow the link below to give online.