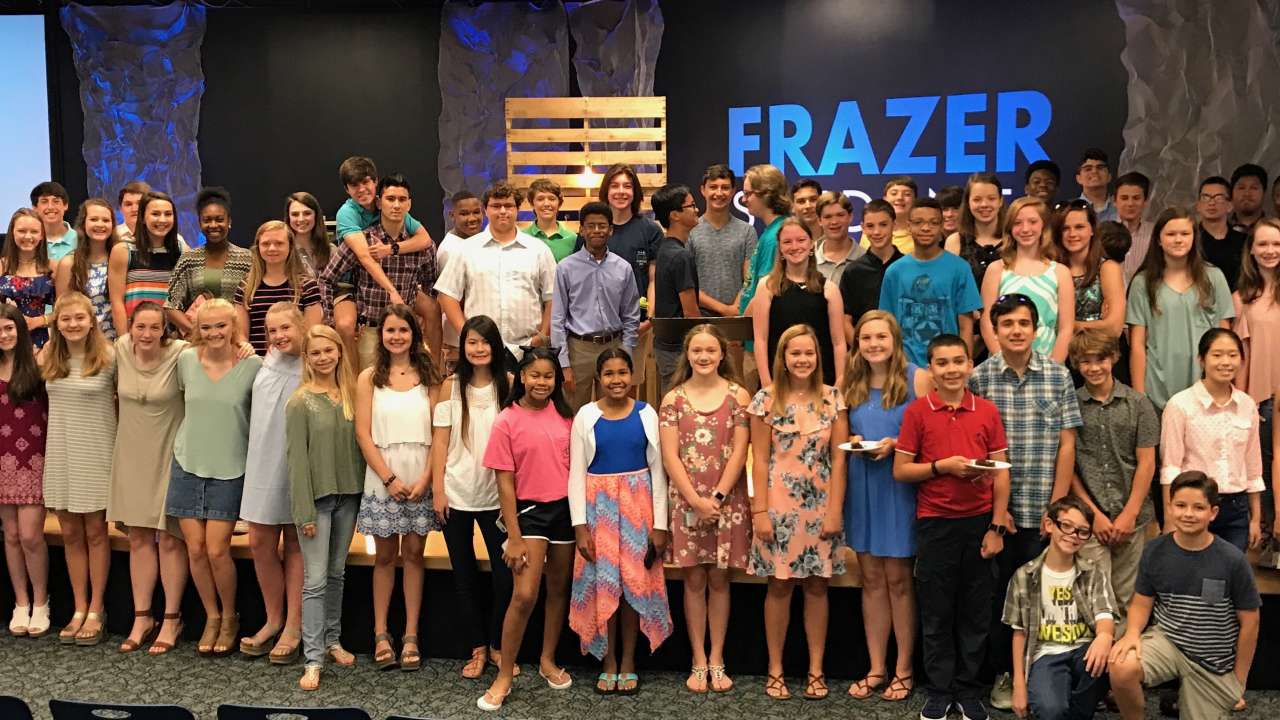 Frazer Students - Sunday Mornings
Every Sunday morning at 9:30 is our time to really study the Bible. It starts with breakfast and games which provide a fun fellowship time. Then, middle school and high school students split up to listen to a lesson designed specifically for them. Lastly, everyone dismisses to small groups divided by grade and gender.
Small group leaders are needed to build relationships and facilitate discussion. You will be blessed by spending time with the awesome teens in our student ministry.