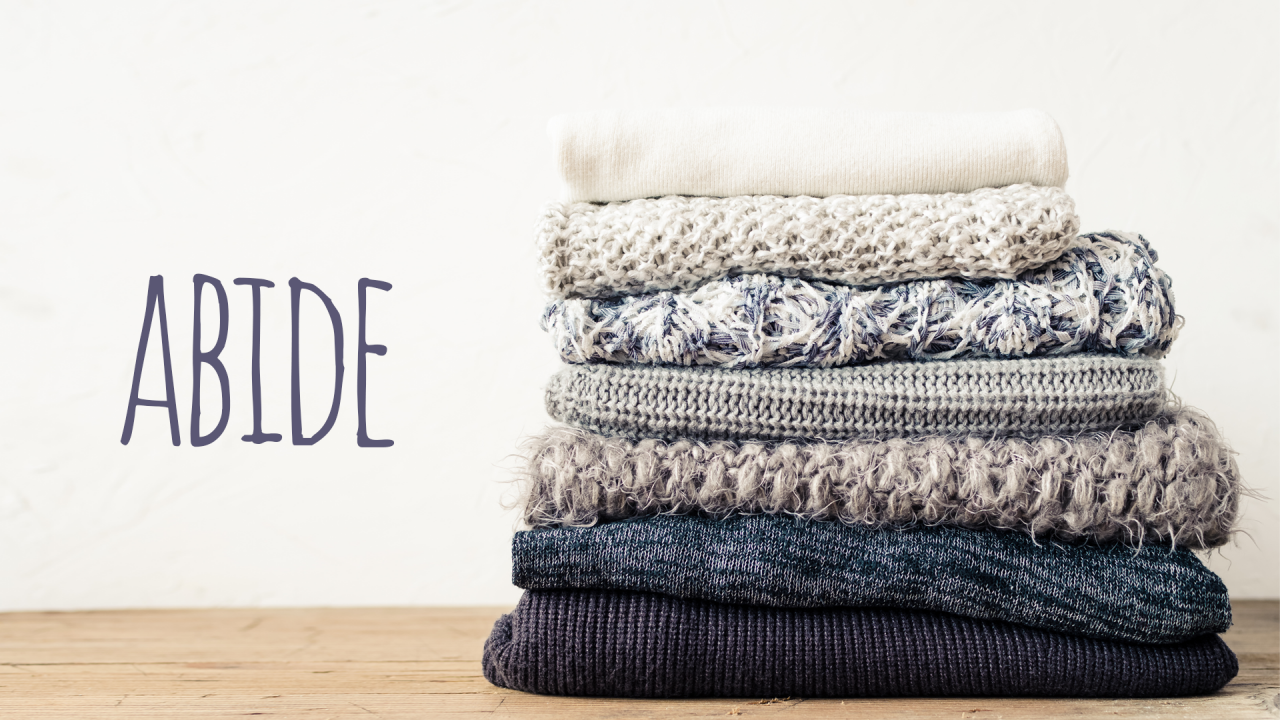 Abide: Every Day with Jesus
Learn how all women "Abide in Christ" in their everyday life during a women's event on April 23 at 6:00 pm. You will hear from women who will provide guidance in how to experience Jesus in a different way: to know his presence as real as a cozy sweater or a comforting blanket, and to remain in his peace every day.

The event will be held in the Gathering Place (Fellowship Hall). Register no later than April 18. Childcare available for birth through age 4.