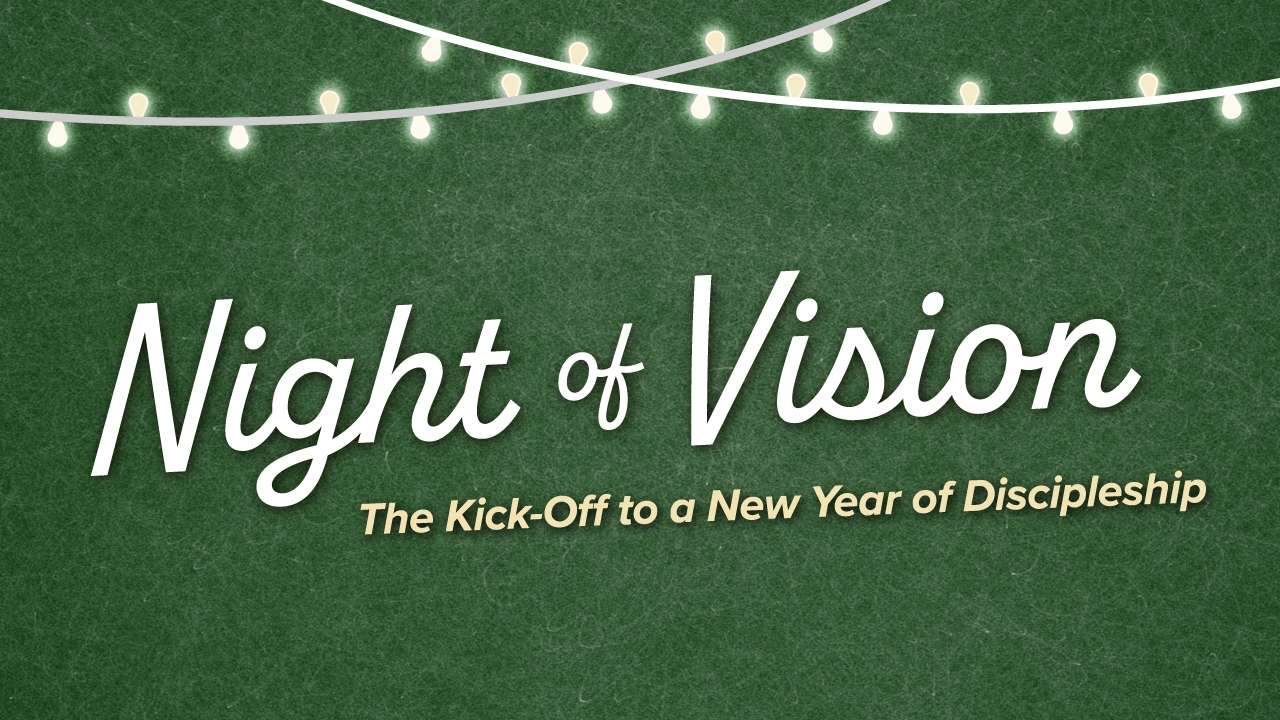 Night of Vision
As summer comes to a close and we transition into a new season, we are excited for what's in store for the Frazer family as we continue to grow together through Christ.
Make plans to attend our "Night of Vision" on Aug. 17, an event to kick-off a new year of discipleship for adults, children, and students. We'll provide the supper, as we join together for fellowship, worship, and encouragement.
Adults will share their meal in the Atrium from 6-6:30 PM and will then move into the Worship Center for a program.
Our Kids and Students will meet from 6-7:30 PM for dinner and worship. K5 through 5th grade will meet in Surge. Our Students (6th grade through 12th grade), will meet in The Gathering Place.
Nursery will be available for birth through age 4.