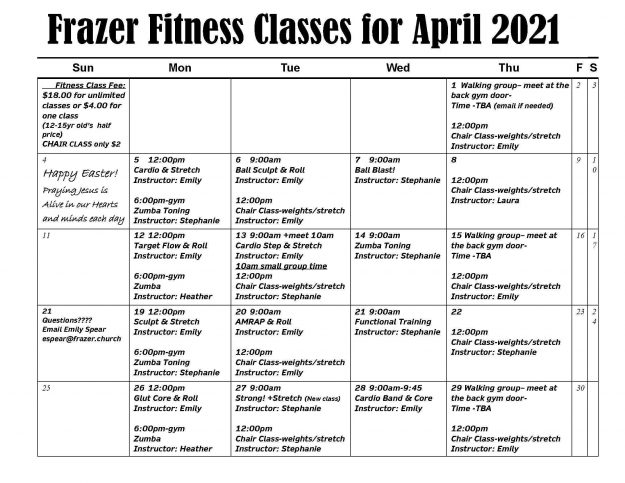 Activity Center Schedule
The John Ed Mathison Activity Center is open for individual workouts and some fitness classes where social distancing can take place.

Hours: Monday, Tuesday and Thursday 8:00 am to 8:00 pm; Wednesdays 8:00 am to 5:00 pm
General Fitness Classes Mon/Tue/Thu 12:00 pm; Tue/Wed 9:00 am; Contact Emily Spear for details
Temple Builders (Older Adult Fitness): Mon/Tue/Thu 8am
Pickle Ball: Mon-Thu. 1:00 pm - 4:00 pm & Thu 6:00 - 8:00 pm
Zumba: Mon 6:00 pm - 7:00 pm
Volleyball: Mon 6:00 pm - 8:00 pm
Basketball: Tue 6:00 - 8:00 pm
> Entrances: push the call button by the front and back doors to the JEMAC
> Open Areas: Walking Track, Weight Room, Game Room area
> Showers and water fountains open
> Guests must comply with CDC and local guidelines for face coverings and social distancing
Our goal is to support your physical health as well as your spiritual well-being.